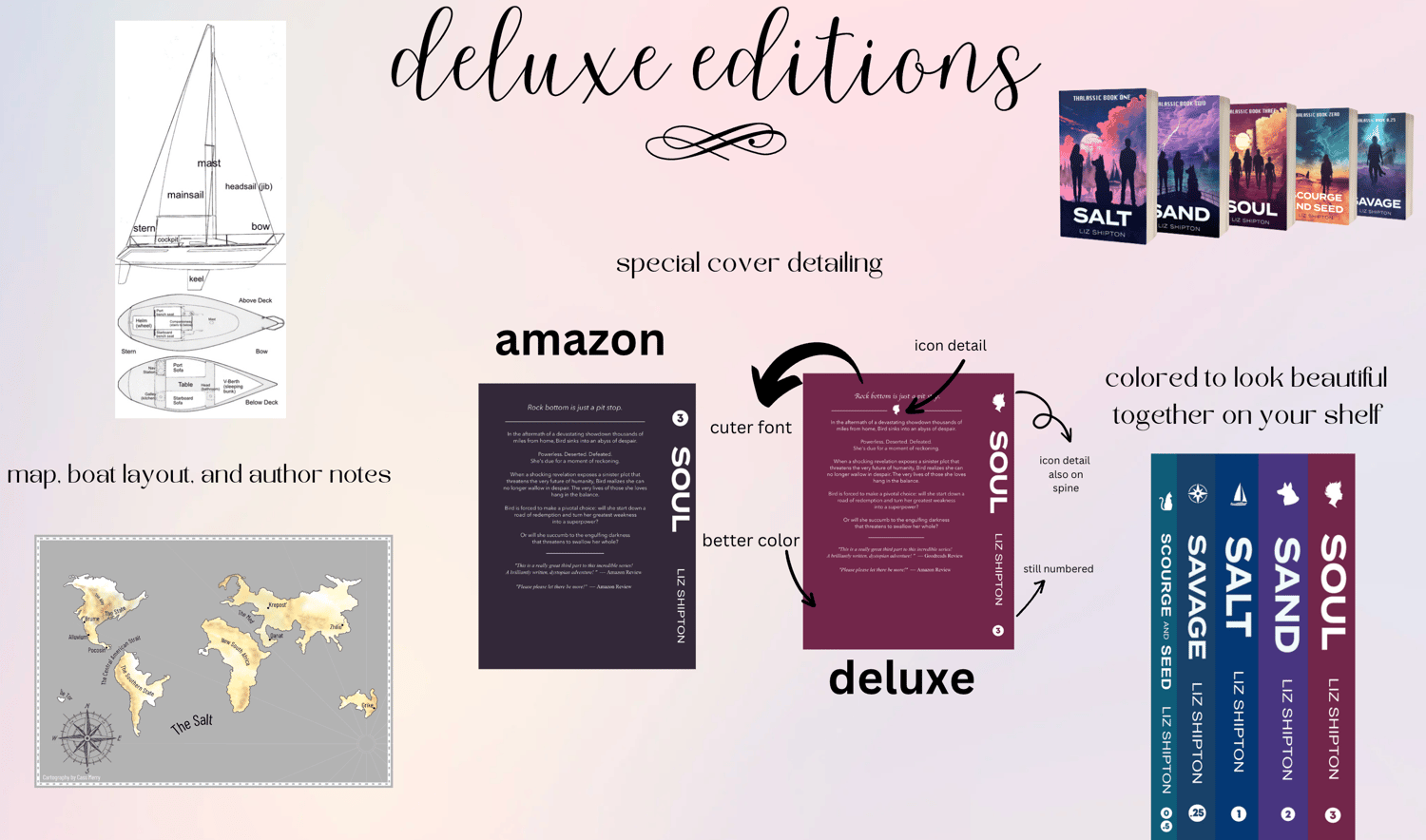 Paz Paperback (Spicy Edition)
THIS BOOK CONTAINS SEXUALLY EXPLICIT SCENES.
If you would like a version without explicit scenes, check out the YA edition.
In the dream, there is a wall...
It's been one year since Sargo carried Bird out of Zenith headquarters, soaked in her blood. Since then, life has been the way he likes it. Stable. Orderly. Everything in its place.
But the cracks are beginning to show.
Living with Bird is not easy, and political tension crackles just below the surface of Brume, ready to ignite.
When Bird goes missing after a chilling attack, Sargo finds himself at the center of a deadly plot that makes him question everything he thought he knew about her, himself, and the city he calls home.
Can he find Bird before the world is dragged into inter-dimensional war? Does he even want to find her?
And what is with this wall he can't stop dreaming about?
Deluxe edition** includes:
special back cover and spine details
Paz and Howsley family trees
layout of Runabout
author notes
** Deluxe editions are exclusively available from my bookshop and cannot be found on Amazon or other retail sites.
Printing takes about 10 days. Arrives in approximately 2 weeks.